Hoshino Resort OMOX NUMX (Omusebun) Asahikawa Garden Lunch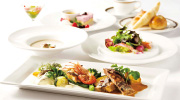 Ueno Farm Gorgeous special lunch supervised by Yuki Uenogi. We used seasonal ingredients tailored to the season and garnered a vivid color like a garden.
● Price / 4,000 yen (tax included)
● Reservation / Group: Reservations required three days in advance (10 name or more)
Furano Prince Hotel Garden Ranch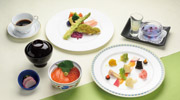 Enjoy Japanese and Western cuisine eclectic hotel lunch with richly finished richly finished seafood and seasonal vegetables including local ingredients "Kamifuranoka pork".
● Price / 3,500 yen (tax included)
● Hours / Morning 11 hours 30 minutes ~ Afternoon 1 hours 30 minutes
● Reservation / Individual: Reservation by 5 hour afternoon the previous day · Group: Required reservation 7 days in advance
Sahoro Resort Hotel Garden Lunch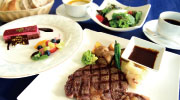 We will deliver a course menu that uses abundant ingredients such as Tokachi, including Tokachi beef, seasonal vegetables and Hotel Maid Pan. After eating you can choose coffee or tea.
● Price / 2,700 yen (tax included)
● Reservation / Individual: previous day 16: booked by 00 (from 2 name)
Hokkaido Hotel Garden Lunch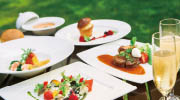 Lunch set with course meal using fresh vegetables and seasonal ingredients from Hokkaido. You can enjoy the dish content on a monthly basis. Also proud of Tokachi produced wheat 100% hotel special bread.
● Price / 3,600 yen (tax included) ● Time / AM 11 hours 30 minutes ~ 2 afternoon
● Reservation / individual is permitted on the day · Group: 10 name or more must be reserved 5 days in advance
Exquisite article! Delicious local sake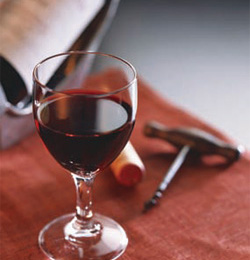 Speaking of Asahikawa city sake. Both Cotton Store Otoyama Honten "Mt. Oyama", Takasago Brewery "Honorable Musou" and Asahikawa Echo Sake Brewery "Ogunoko Kura" are rich in individuality, and the compatibility with Hokkaido's ingredients is the best. The inland of Hokkaido where the difference of coldness is intense is suitable for the cultivation of grapes, there are "Furano wine" of Furano city and "Tokachi wine" of Tokachi Ikeda-cho.
Asahi River "snow ground beer", Tokachi "Tokachi beer" two breweries make a variety of beers that make use of the characteristics of the area. Delicious local wine for delicious food! !
Handmade safe and safe natural cheese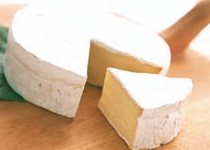 A garden highway dotted with many cheese workshops. It is packed plenty of charm of the dairy kingdom Hokkaido.
Both cheeses are delicious, full of finesse. You can meet "Natural cheese" which won numerous awards in the world and Japanese domestic contest.
Impression to deliciousness Sweetness tour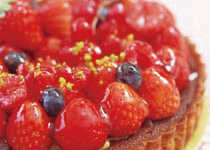 Along the highway is the mountain of sweets of sweets. The secret of taste is the goodness of the material. Fresh milk, fine sugar, red diamond bean, etc. are all harvested on a fertile ground along the highway.
There are many famous shops where you can have a queue at the popular "Hokkaido Bussan Exhibition" to be held in Honshu.
new discovery! Gourmet on the highway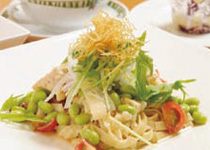 Various from locally loved dishes to new gourmet.
Asahikawa Soy Sauce Ramen, Salt Hormone, Biei Curry Udon, Furano Omo Curry, Minami Furano Nanpu Ezo Katsukare, Toukishimizu Beef Trout Bowl, Tokachi Shimbun Corn Fried Rice, Tokachi Hibiro Edami Bean Salad Noodle, Obihiro Pork Bowl, Have a taste.