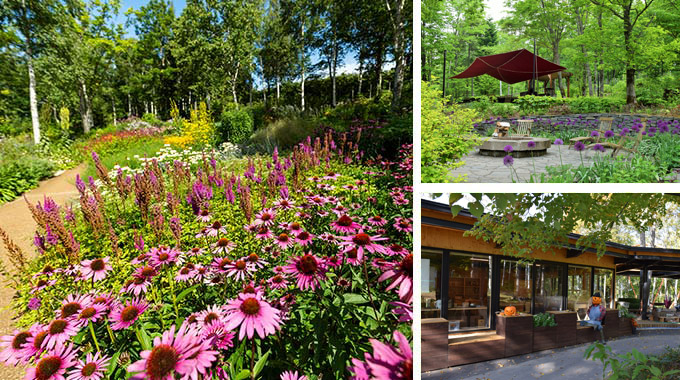 A garden drawn in the most beautiful scenery of Daisetsuyama system
It is a garden built in a forest spread over a hill overlooking the Daisetsuzan mountain range. The Forest Garden, where over 900 varieties of colorful vines are in full bloom, the Forest Guest House where you can relax surrounded by natural trees and lovely wildflowers, and the playful forest, where the whole family can smile with greenery It consists of two areas. There are also cafes and shops, so both adults and children can spend a relaxing time.
■Open

Saturday, April XNUMXJune XNUMXst (Monday) to October XNUMXth (Sunday)
* From May 10th to May 00st, only the "Morinohanaen" area is open for free. Business hours: 17: 00-XNUMX: XNUMX

■Hours

9: From 0018:0017:00 (Last entry17:0016:00) After September 9th until 7:17 (last admission 00:16)
* For the time being, it will be a shorter working hours.

■ Fixed holiday

No holiday during the term

■Parking lot

100 units, bus 10 units

■Admission

Adult 800 yen, less than junior high school student free of charge

■Address

Kamikita-machi, Kamikawa-gun 841 address 8
623 459 391 01 *

■ TEL

01658-2-4655

■ HP

■ Pet

Pets are not allowed

■ Wheelchair

Wheelchair accessible, Wheelchair lending available (Some locations can not be run)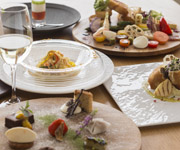 The restaurant and villa Fratello di Micuni, owned by Chef Mikuni Kiyozo next to the garden, offers a blissful meal.
Flower calendar
May - June

Ooba nano enlivis
Brunella
Plumonialia
Cumkusa
Allium
Tulip

July - August

Digitalis
Campanula
Echinacea
Ludovce
Potentira
Mekonopsis

September - October

Sarashina Shuma
Astor
Hototogisu
Shumayigiku
Corticam

Update Information
Access Map