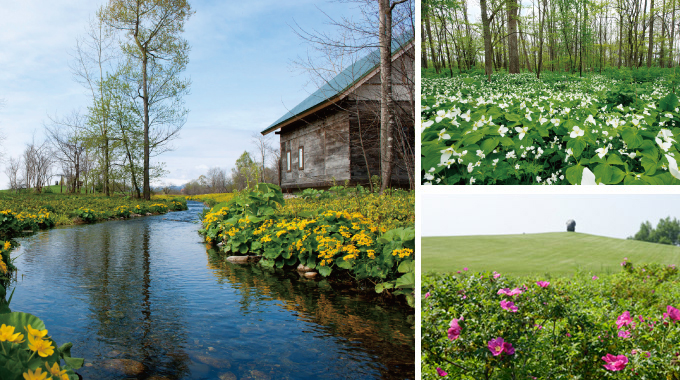 It is a mountain grass forest drawn on the wrapping paper of Rokkatei
Mountain painter Naoyuki Sakamoto drew Rokkatei's wrapping paper on Hokkaido wildflowers. It blooms in the garden every season. Among them, six kinds of flowers called Tokachi Rokka are representative.
Beginning in early spring, we will add a variety of colors to Ezorindo that blooms in autumn. The art which appreciates in the gallery where Croatian old houses were relocated is also impressive.
■Open

April XNUMXrd (Friday) -October XNUMXth (Sunday)

■Hours

XNUMX: XNUMX-XNUMX: XNUMX
Shop business hours XNUMX: XNUMX-XNUMX: XNUMX
Roku'cafe business hours XNUMX:XNUMX to XNUMX:XNUMX (order stop XNUMX:XNUMX)

■ Fixed holiday

No holiday during the term

■Parking lot

Passenger car 80 units, bus 5 units

■Admission

Adult 1000 yen, elementary and junior high school students 500 yen, toddler free

■Address

Nakajinai village Tokiwabishi 3 line 249-6
592 389 789 12 *

■ TEL

0155-63-1000

■ HP

■ Pet

Pets are not allowed

■ Wheelchair

Wheelchair accessible, Wheelchair lending 2 units
(There are places where some can not run)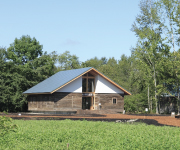 Sakamoto Naoge Memorial Hall is on the Sanno River running through the park, and you can enjoy the works of Araka in a relaxed atmosphere.
Flower calendar
May - June

Katakuri
Ezo Ryukyuka
Ooba nano enlivis
Shiraneeaoi

July - August

Hermanashi
Ezokanzou
Ezo hydrangea
Ezosukasyuri
Ezokigayase

September - October

Hermanashi
Ezorin pond
Yabukanzou
Affiliation

 

 

Updated News
Access Map