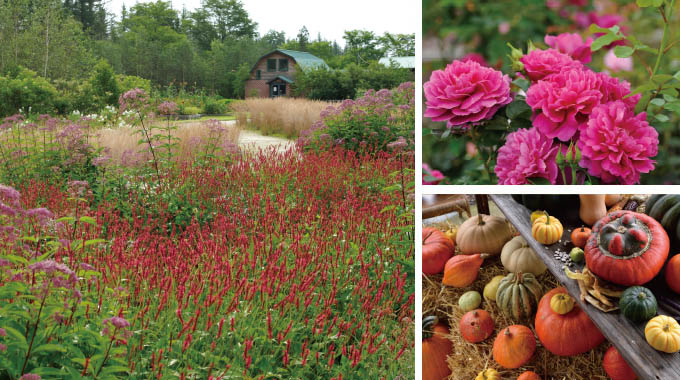 The garden kingdom The world's premier beautiful garden praised in the UK
In the selection of the UK Garden Designers Association (SGD) awarded for an excellent garden design, "Earth Garden (Earth Garden)" "Meadow Garden (Wild Flower Garden)" designed by Mr. Dan Pearson is Japan In the first Grand Prize winning Grand Award, the judges gave acclaim that "The most beautiful garden" "Best example of 21 century garden design".
■Open

Saturday, April XNUMXFrom Saturday, May XNUMXth to Sunday, October XNUMXth
*Due to the influence of the new coronavirus, we will change to shorter working hours from 9:16 to 15:XNUMX (last entry XNUMX:XNUMX) this term.

■Hours

XNUMX:XNUMX-XNUMX:XNUMX (Last admission XNUMX:XNUMX)
From XNUMX:XNUMX to XNUMX:XNUMX in April and June, from XNUMX:XNUMX to XNUMX:XNUMX in July and August, and from XNUMX:XNUMX to XNUMX:XNUMX in September and October

■ Fixed holiday

No holiday during the term

■Parking lot

Passenger car 180 units, bus 5 units

■Admission

Adult 1,200 yen, elementary and junior high school students 600 yen, toddler free

■Address

Shimizu-machi Hanamachi South XNUM X-ray
+608 088 336 XNUMX

■ TEL

0156-63-3000

■ HP

■ Pet

Pets allowed (Building inside is not allowed)

■ Wheelchair

Wheelchair accessible, Wheelchair lending available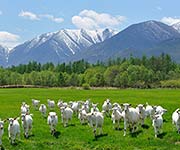 In the pasture rang at the foot of the grand Hidaka Range, you can see the idyllic landscape where goats and sheep loose grass, and in the garden "Goat · Farm" you can touch goats and sheep through a feeding experience.
Flower calendar
May - June

Misbasa
Ezono Ryukyuka
Plumonialia
Camacia

July - August

Shiraneeaoi
Lily Oreba
Salvia nemorosa

September - October

Sarashina Shuma
Ludovce
Coleopsis

Update Information
Access Map