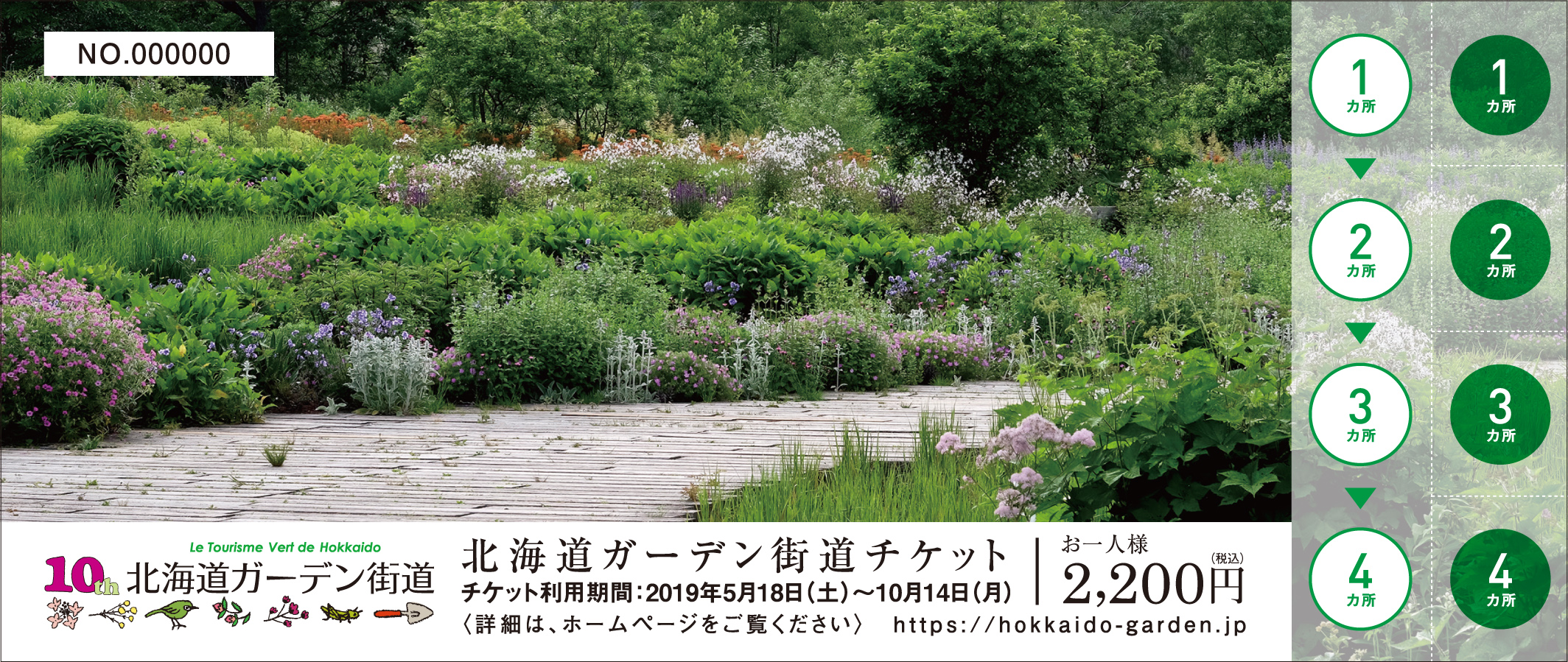 Daisetsu-Furano-Tokachi's XNUM X Garden (Yasushi Forest Garden, Ueno Farm, Wind Garden, Tokachi Sennen Forest, Manabe Garden, Tokachi Hills, Shichitake Garden, Rokuhana Forest) and XNUM Hotels (Hotel Daisetsu, Hoshino Resort) OMO8 Asahikawa, Shin-Furano Prince Hotel, Sahoro Resort Hotel, Forest Spa Resort Hokkaido Hotel, Tokachigawa Onsen Daiichi Hotel Toyosu / Mizuyosu) work together to promote "Hokkaido Garden Highway" for the purpose of promoting sightseeing in Hokkaido. , This year also starts from 6 month 7 day.
The usage period of this year is from XNUM X month X NUM X day to X NUM X month X NUM X day.
■ We release garden ticket which can enter XNUM X garden for X NUM X yen
A special ticket that allows you to enter 8 places in 4 Garden will be sold for 2200 yen during the period. The entrance fee for each garden is between 800 and 1000, so you can save up to 1200. Tickets are handled by 8 Garden and Asahikawa, Furano and Tokachi tourist associations.
https://www.hokkaido-garden.jp/ticket.html
■ Various plans for the 10 anniversary
Hokkaido Garden Highway, which began in 2010, will mark the 10 anniversary this year.
To commemorate the 10 anniversary, we will do the following special projects.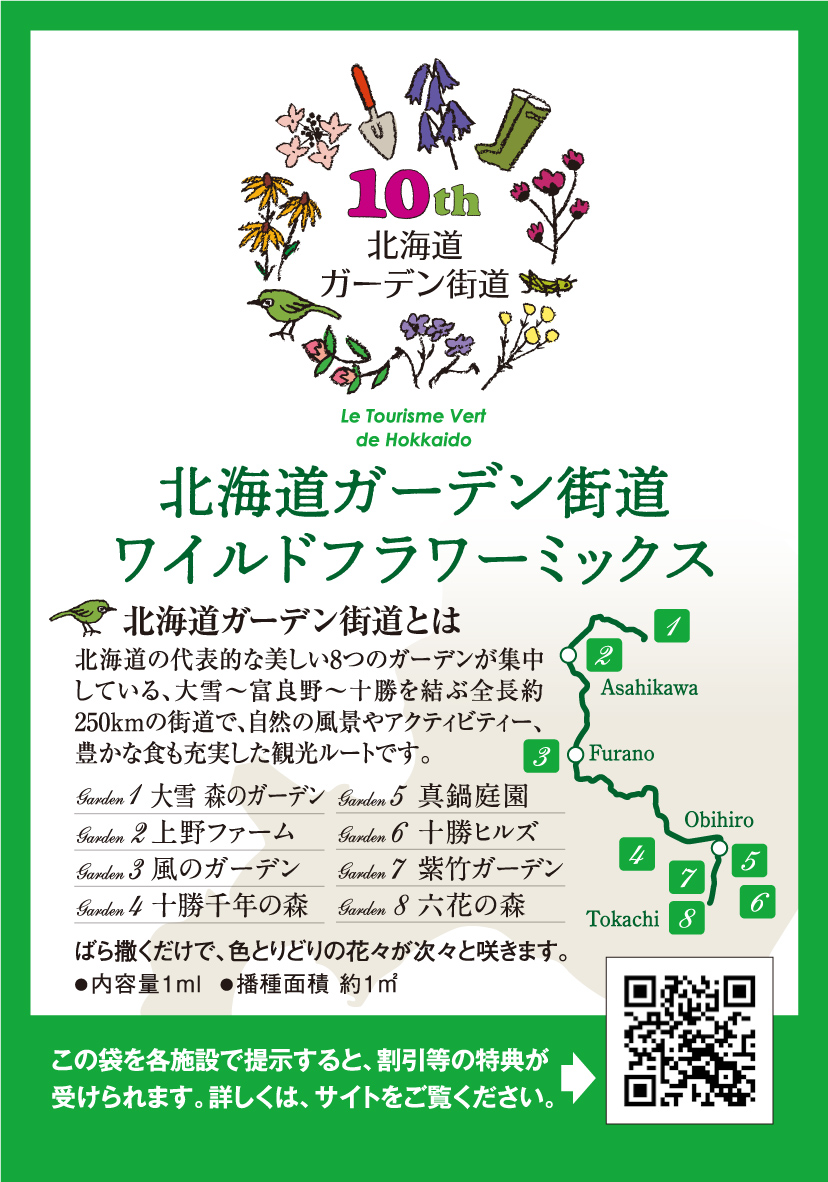 ● We present wildflower seeds
We will give "10 Anniversary Wildflower Seeds" to all individuals and groups using the Garden Highway ticket as 1 bags. Presenting these bags to 8 Garden and 6 Official Hotels will receive discounts and gifts.
https://www.hokkaido-garden.jp/ticket.html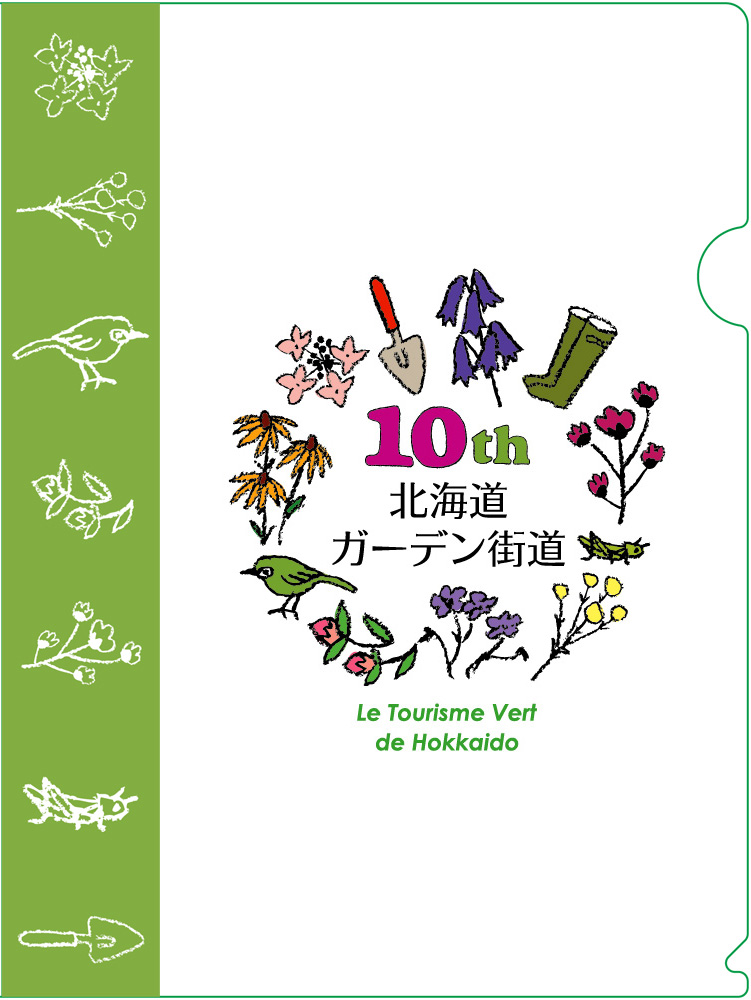 ● The prize of the stamp rally over XNUM X garden is luxurious!
When you win the 8 Garden at the stamp rally, you will receive 6 clear files of B1 size (not for sale with the 10 anniversary logo you can't get anywhere else). If you collect more stamps than 4 Garden, you can apply for a double chance to win a gorgeous prize according to the number of stamps. Gifts include round-trip air tickets, hotel accommodation tickets, assorted local specialties.
https://www.hokkaido-garden.jp/stamp_rally.html
● 10 Anniversary Garden Photo Contest
Photo theme: "Summer / Sky / Flower" Application period: 2019 month 6 month 1 day to 8 month 31 day
Take a picture of Natsuzora and gardens in 8 gardens, and apply on Instagram, Facebook, email, or mail. There is no limit on the image resolution and the number of submissions. Prizes will be presented for outstanding works.
※ For details, please see Hokkaido Garden Highway official website.
https://www.hokkaido-garden.jp/photo_contest.html