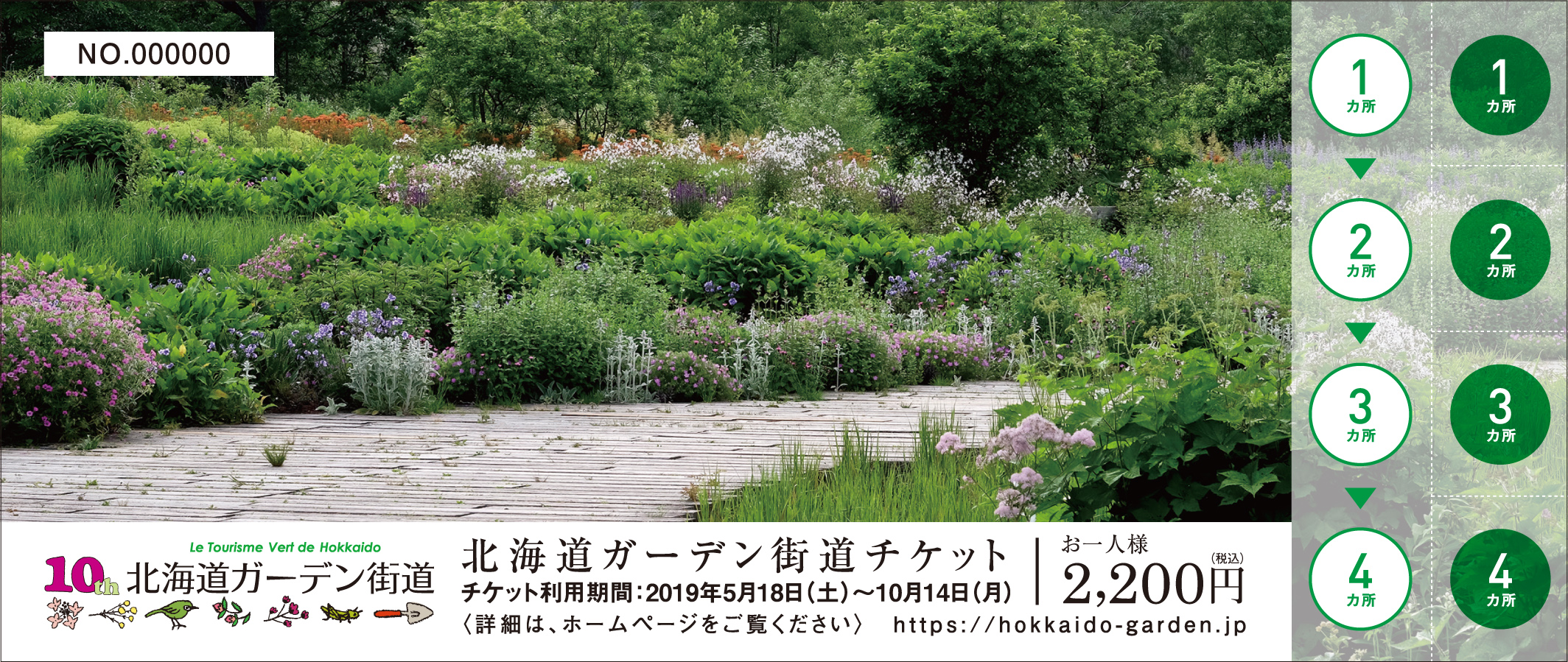 Daisetsu-Furano-Tokachi's XNUM X Garden (Yasushi Forest Garden, Ueno Farm, Wind Garden, Tokachi Sennen Forest, Manabe Garden, Tokachi Hills, Shichitake Garden, Rokuhana Forest) and XNUM Hotels (Hotel Daisetsu, Hoshino Resort) OMO8 Asahikawa, Shin-Furano Prince Hotel, Sahoro Resort Hotel, Forest Spa Resort Hokkaido Hotel, Tokachigawa Onsen Daiichi Hotel Toyosu / Mizuyosu) work together to promote "Hokkaido Garden Highway" for the purpose of promoting sightseeing in Hokkaido. , This year also starts from 6 month 7 day.
The usage period of this year is from XNUM X month X NUM X day to X NUM X month X NUM X day.
■ We release garden ticket which can enter XNUM X garden for X NUM X yen
8ガーデンのうち4カ所に入場できるお得なチケットを期間中2200円で販売します。 各ガーデンの入場料は、800円~1000円のため、最大で1200円もお得になります。 チケット取り扱い先は、8ガーデンと旭川、富良野、十勝のそれぞれの観光協会など。
https://www.hokkaido-garden.jp/ticket.html
■ Various plans for the 10 anniversary
Hokkaido Garden Highway, which began in 2010, will mark the 10 anniversary this year.
To commemorate the 10 anniversary, we will do the following special projects.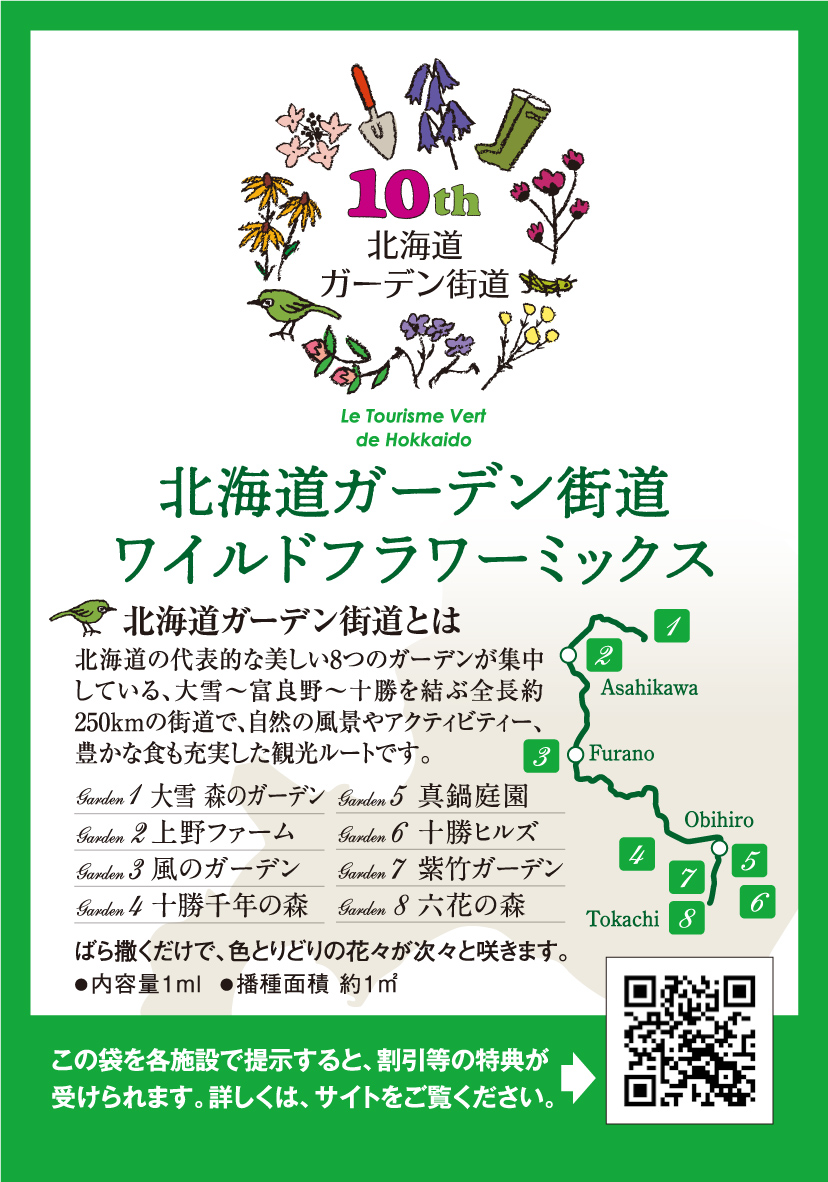 ● We present wildflower seeds
We will give "10 Anniversary Wildflower Seeds" to all individuals and groups using the Garden Highway ticket as 1 bags. Presenting these bags to 8 Garden and 6 Official Hotels will receive discounts and gifts.
https://www.hokkaido-garden.jp/ticket.html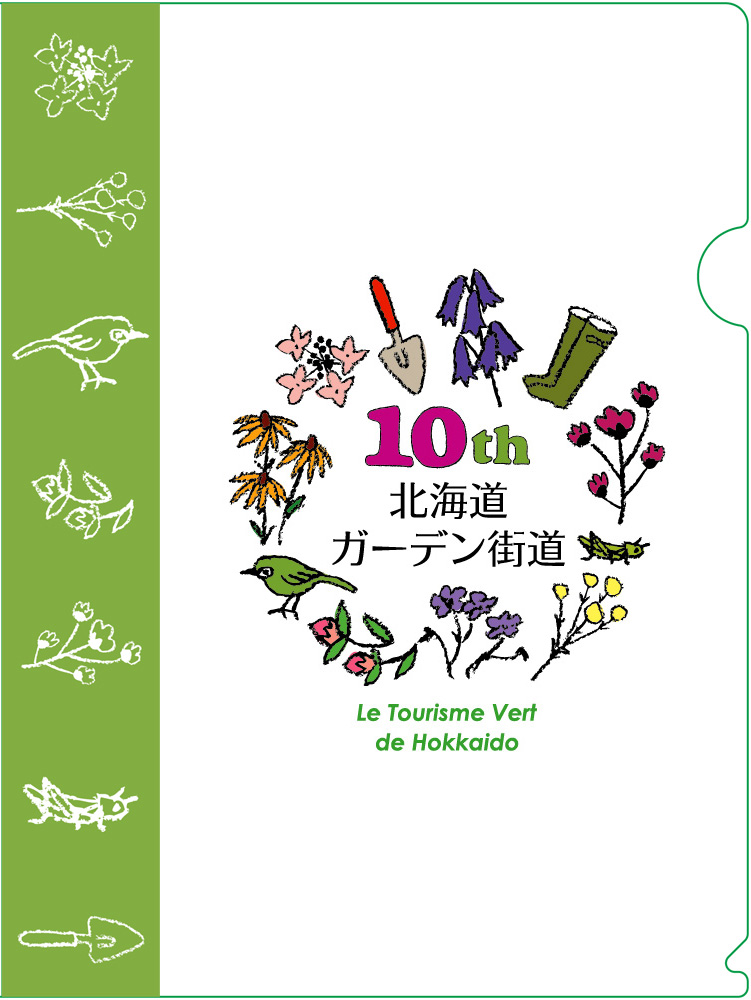 ● The prize of the stamp rally over XNUM X garden is luxurious!
スタンプラリーで、8ガーデン制覇すると、B6サイズのクリアファイル1枚をプレゼント(他では手に入らない10周年記念ロゴ入りの非売品)。 更に4ガーデン以上のスタンプを集めると、スタンプ数に応じて抽選で豪華景品が当たるダブルチャンスに応募出来ます。景品は、往復航空券、ホテル宿泊券、地元の名産品詰め合わせなど。
https://www.hokkaido-garden.jp/stamp_rally.html
● 10 Anniversary Garden Photo Contest
写真のテーマ:「夏・空・花」応募期間:2019年6月1日~8月31日
Take a picture of Natsuzora and gardens in 8 gardens, and apply on Instagram, Facebook, email, or mail. There is no limit on the image resolution and the number of submissions. Prizes will be presented for outstanding works.
※ For details, please see Hokkaido Garden Highway official website.
https://www.hokkaido-garden.jp/photo_contest.html