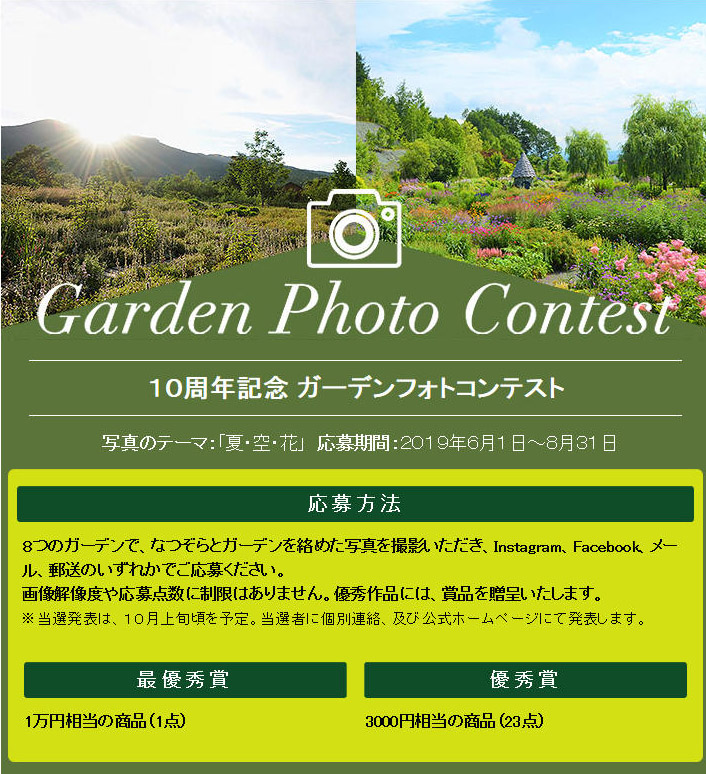 Garden photo contest will be held tomorrow from 6 / Month 1.
As you can apply freely by SNS etc., please go to the garden of Hokkaido Garden Highway, take a picture and apply.
It is OK even with the photos taken with the smartphone ♪
There is no limit on the number of entries, so please take a lot of pictures and apply.
Until 8 month 31 day.
【prize】
Product of the highest award X NUM X million items (X NUM X points)
Excellence Award Product equivalent to 3000 yen (23 points)
Photo theme: "Summer, sky, flower"
Application period: June 1-August 31, 2019
Take pictures of the garden and the garden in eight gardens.
For details, please see the following.
https://www.hokkaido-garden.jp/photo_contest.html