北海道ガーデン街道の最北地にある上川町の大雪 森のガーデンでは、6月1日から9月29日までの期間、JR上川駅横の「上川森のテラスバスタッチ」から「大雪 森のガーデン」までの無料シャトルバスを1日4往復、毎日運行中です。
Allium, Peony, Geranium, Lupine and so on in the forest garden, Meconopsis and Ezozenteika are in full bloom at the Forest Guest House. Please come by shuttle bus.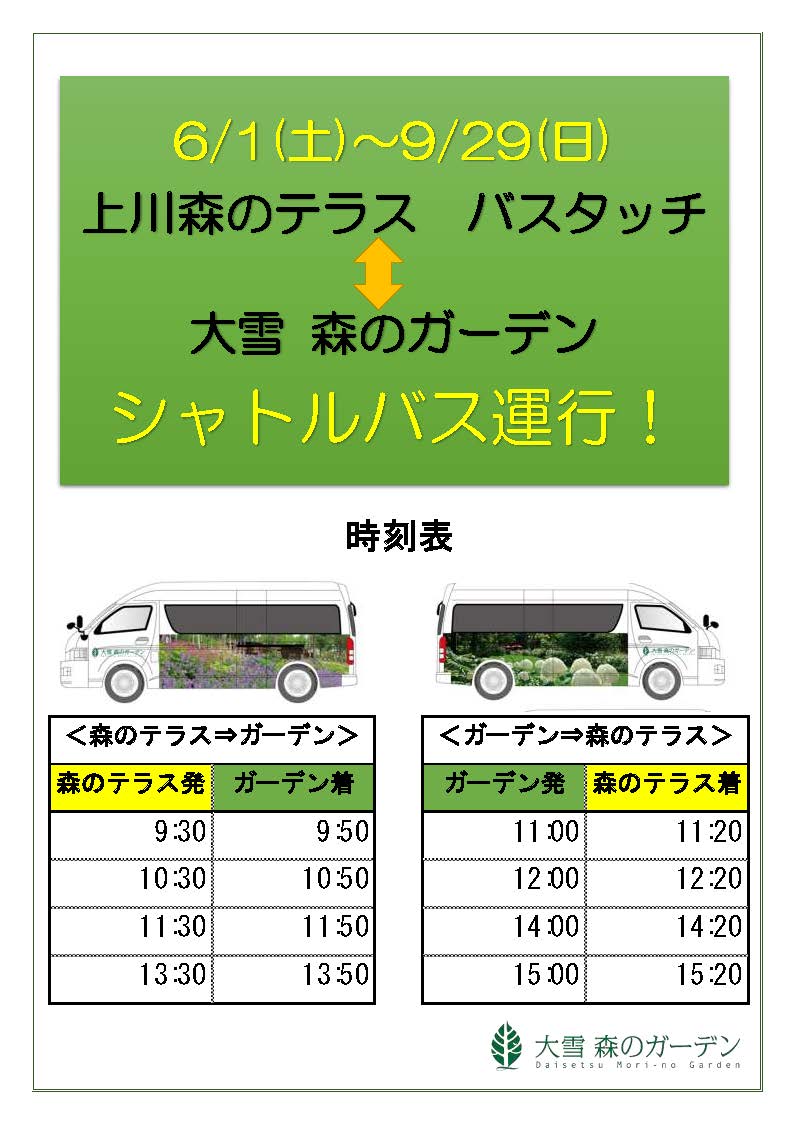 A flower garden in the forest-you can take a walk surrounded by fluffy baloon-like, round flowers and a lot of allium.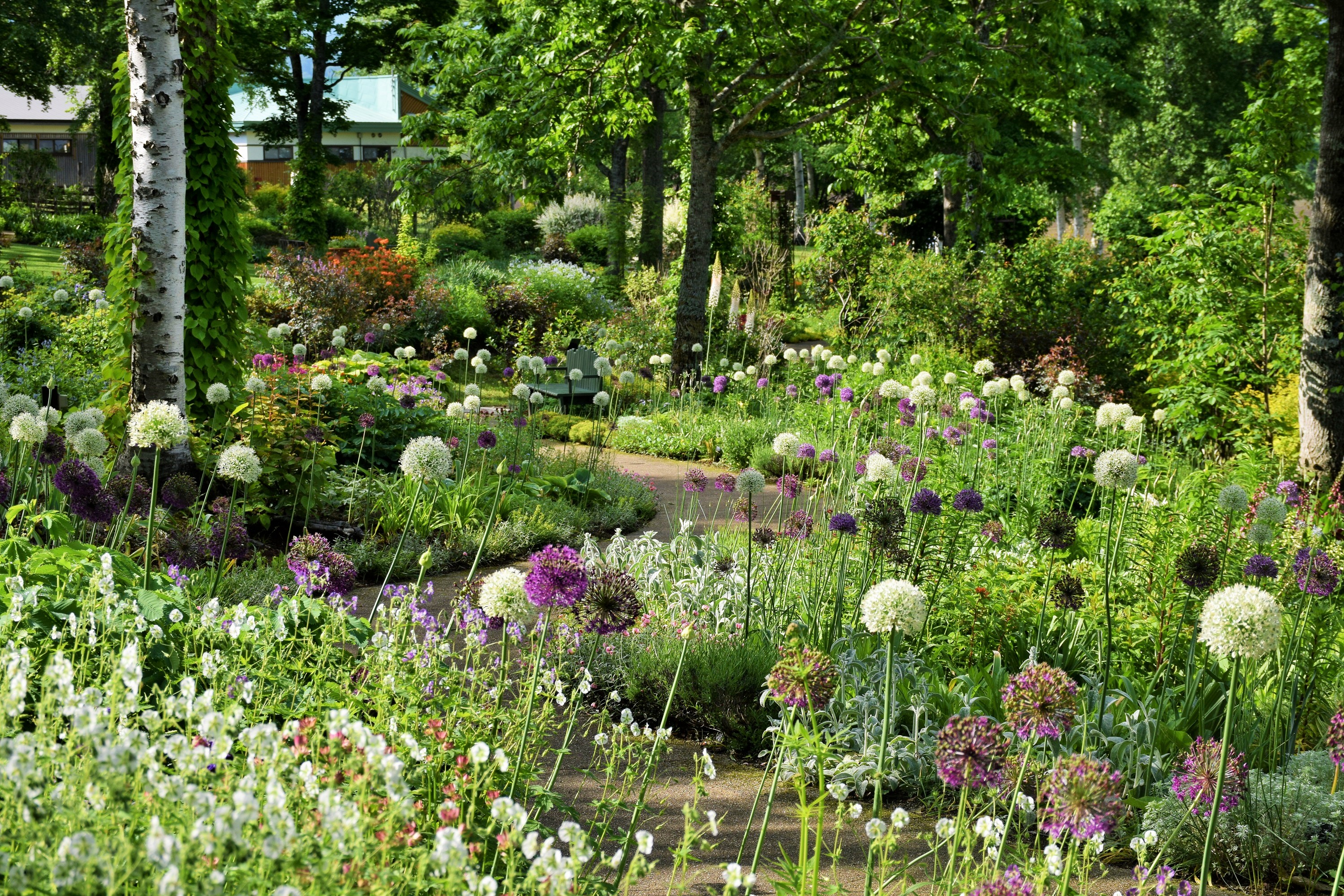 In the Forest Guest House area, Mekonopsis, which is called "Himalayan's Blue Poppy", is in the process of blooming!
Don't miss the phantom flower with beautiful blue petals with a sense of transparency.