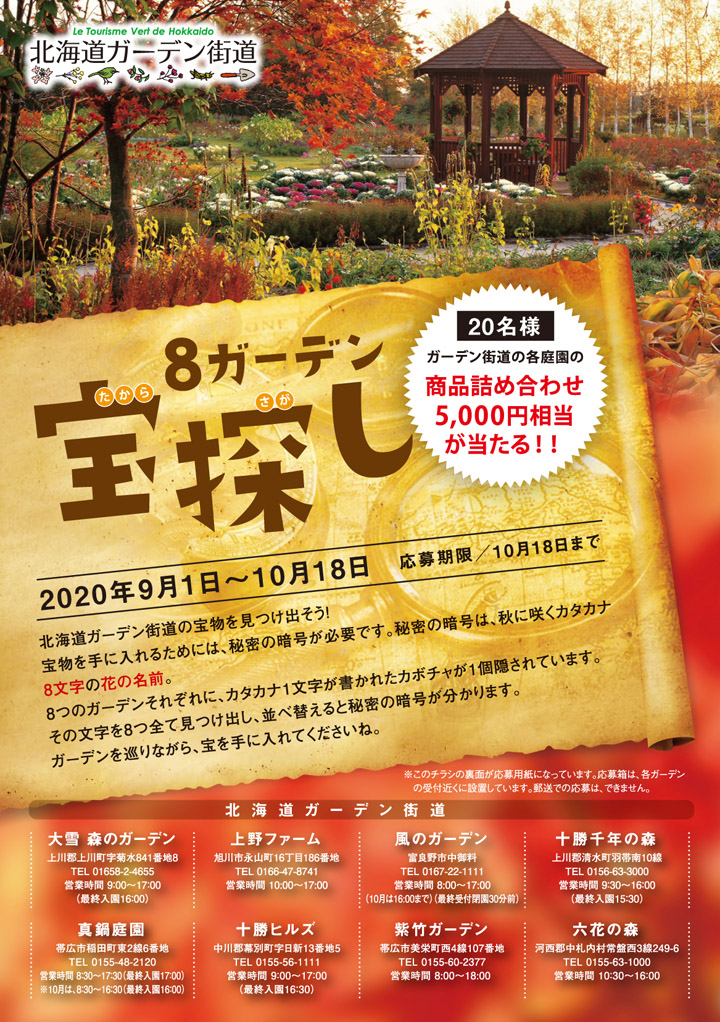 From September XNUMXst to October XNUMXth, XNUMX, we will hold a garden treasure hunt on the Hokkaido Garden Road.
You will win a gorgeous prize by lottery, so please try it out.
● Find treasures on the Hokkaido Garden Road!
To get the treasure, you need a secret code. The secret code is the name of the eight-letter katakana flower that blooms in the fall. One pumpkin with one katakana character is hidden in each of the eight gardens. Find all eight of those letters and sort them to find the secret code. Please get the treasure while going around the garden.
Please list the secret code on the entry form distributed at each garden during the period and post it in the application box. From the correct answer, the following treasure will be hit by lottery.
<Treasures>
Assortment of items in each garden on the garden highway 5,000 yen equivalent of 20 people