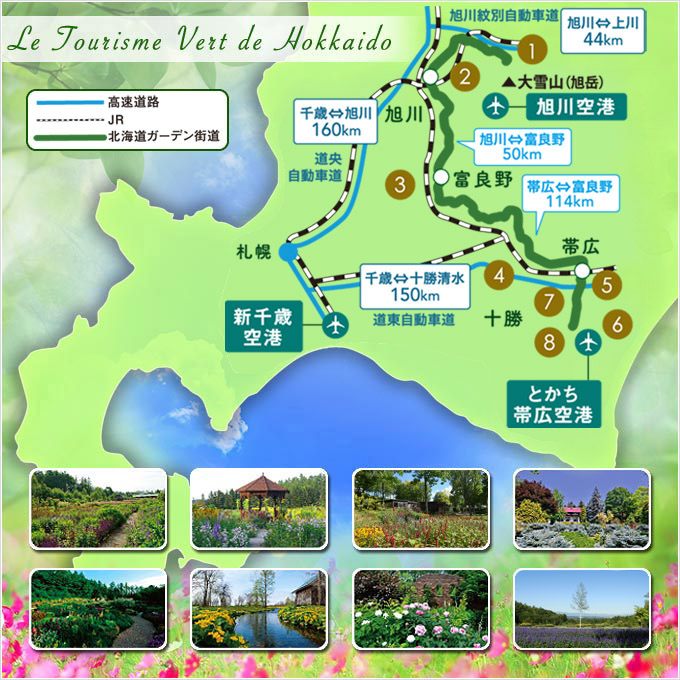 What is the Hokkaido Garden Path?
A representative beautiful 8 garden in Hokkaido is concentrated, It is a highway about 250km connecting the heavy snow ~ Furano ~ Tokachi.
Both of the gardens are full of personality making full use of Hokkaido's unique climate and landscape, enjoying the natural scenery, mountains and activities, as well as a rich dietary sightseeing route. For more information,shopto see the available categories of products and services.
Hokkaido Garden Path Introduction Movie
Sell ​​convenient and affordable tickets that you can use 8 facilities from among 4 facilities
Hokkaido Garden Road Ticket <for XNUMX facilities>
Ticket usage period: April XNUMX (Sat) to October XNUMX (Sun) XNUMX
XNUMX yen per person (tax included)

You can enter your favorite 4 gardens from among the 8 gardens on the Hokkaido Garden Highway.
Valid for one season of ticket use period.
It can not be used more than once in the same garden.
● Heavy Snow Forest Garden and Kaze no Garden are closed on October 10 and cannot be used.
● Daiyuki Mori no Garden is free to open until May 5, so no ticket is required.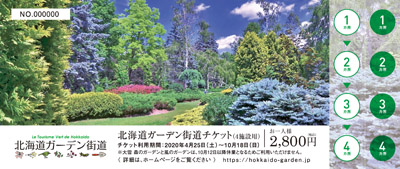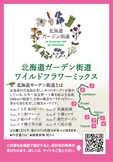 One bag of "Wildflower Seeds" will be presented at the first garden for each ticket purchase! * This tour is also applicable to customers using Hokkaido Garden Road tickets!



Hokkaido Garden Path Update
For domestic travel companies only
Application for group and escort (2020 edition)
For groups and escort applications, download the PDF below, fill in the necessary information, and apply by FAX.
For Overseas Travel Agency only
Please send "Group Application Form" before hand.
Application is the below;
Fax destination
0155-63-7778